If you are in the fashion buying business, or perhaps want to be, then Shira Suveyke is one of those women you need to know. Not only is she the EVP Chief Merchant of our favorite e-shopping destination, THEOUTNET.com, and has worked for Ralph Lauren, J.Crew and Gilt Groupe, but is also one of these women who have the perfect combination of brains, beauty and and a sick sense of fashion. She also splits her time between the global fashion capitals of the world and is the ultimate insider of THE OUTNET's inventory. Talk about one lucky girl.
We recently talked to Suveyke about what it takes to be a girlboss, how she landed her dream job, and what advice she has for those who want to follow her steps. So read on, because she gives some excellent advice.
FashionFiles: Tell us a little bit about yourself. Where did you grow up? Where did you go to school?
Shira Suveyke: I grew up in Philadelphia and went to school in Boston. So New York was a natural next step, as I love the buzz of city life.
FF: What was your dream job growing up?
Math was always my strongest subject, so while I wasn't quite sure where I was going to apply this, I knew it would be an instrumental part of my future job.
FF: What was your first job?
After I graduated, I pursued a more traditional career path in investment banking at Deutsche Bank. Living in New York City, it came to light that there was ample opportunity to transfer my skills and work in the fashion industry in a business capacity.
FF: How did you start your career in e-commerce and retail?
My career in fashion really kick-started when I left Deutsche Bank. I took a job working in the buying office for Ralph Lauren. Buying and merchandising is the perfect balance of analytics and aesthetics.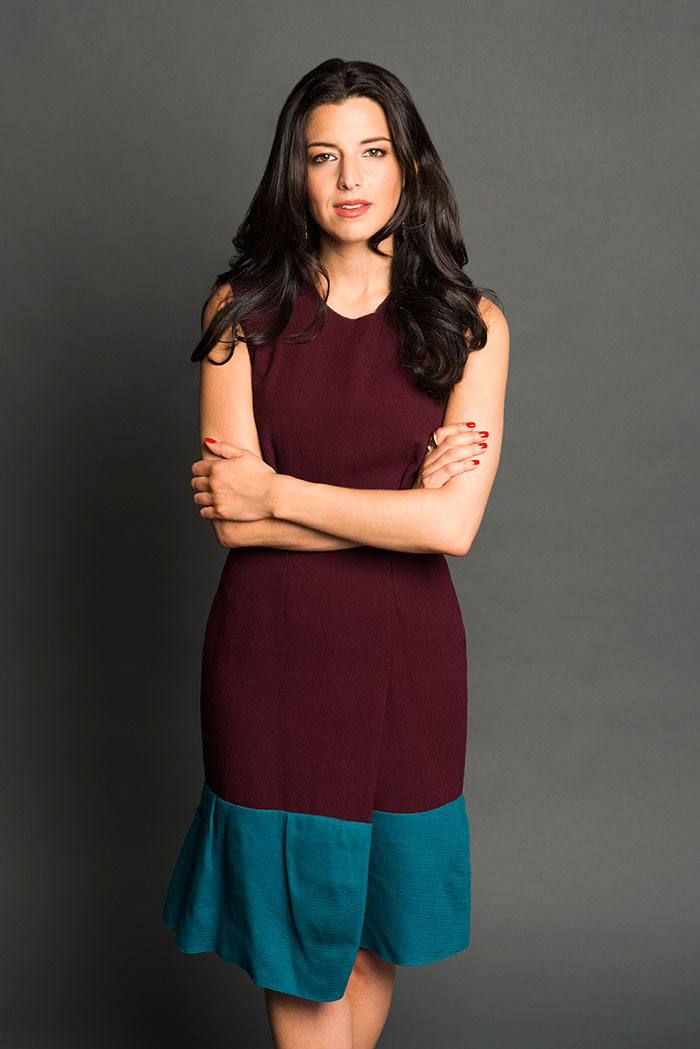 FF: You joined THE OUTNET in 2011 as VP of Global Buying. How did that job come about?
I had always admired the company, and as luck would have it an amazing opportunity became available as The NET-A-PORTER Group was expanding their presence in the US with a New York HQ.
FF: How has the company changed since you started?
Since joining THE OUTNET.COM almost five years ago, I've watched my team grow the business significantly. It's an incredibly inspiring and exciting place to work! Our global footprint allows me to work with such talented partners both within our business and among the industry at large.
FF: Walk us through a typical day in the office for you.
THE OUTNET is a global business, so when I wake up in the morning our buying team in London is well into their working day, so my day actually starts at home. Once in the office, my day is usually a mix of market appointments with various designers, internal planning and merchandise meetings, and working with our buyers on our product assortments and special projects.
FF: What is the most challenging aspect of your job?
As with most roles, the hours can be long but in its entirety, my job is extremely rewarding.
FF: Tell us about the process of cultivating brand relationships.
THE OUTNET is fortunate to have long-standing relationships with brands – we support their initiatives and they support ours and this is what elevates us as a business. The Group has very strong values in regards to working with the brands, and building and maintaining those relationships is at the heart of what we do.
FF: What are some of the brands you are most proud to have brought to THE OUTNET?
We now have over 350 brands on site, which are made up of the best designer brands out there such as Oscar de la Renta, Tory Burch, Helmut Lang and Stella McCartney to name but a few.
FF: You also launched Iris & Ink, a favorite brand of ours. How did the idea come about?
We launched Iris & Ink in 2012 after our in-house fashion team realized there were key pieces of clothing we favored when shooting our editorial content for the site. We recognized that if this was something we were looking for, our customers would be too. Iris & Ink was born as a collection to answer all manner of styling dilemmas. As our customer is a busy, professional woman, the convenience of being able to shop designer pieces and trend-led wardrobe essentials in one destination was something that they were looking for.
FF: What took Iris & Ink from a small seasonal collection, to one of the staples of THE OUTNET?
Since its launch in 2012 as a small range of essentials, Iris & Ink has continued to gain momentum and is now recognized as a go-to label on THE OUTNET. It continually falls within our top 5 brands on site, which is a huge accomplishment for us. It has been exciting to see the brand evolve from a collection of 35 wardrobe essentials. Since inception, Iris & Ink has quadrupled in size, with more directional designs sitting alongside the premium cashmere, silk and leather essentials the brand has become known for. Fall/Winter 2016 now comprises over 170 pieces, including a growing accessories collection – another element of the brand that continues to go from strength to strength. [Editor's Note: Shop some of our favorite Iris & Ink items below]
FF: Who has been the most influential person in your career?
There are several influential people in my life who I feel provide guidance and leadership to me. It's good to have a few trusted resources – those special people who you can seek advice and learn different skills from.
FF: Do you have any advice for those who want to start a career in e-commerce and retail?
This is such a competitive industry that having passion is critical. Be curious, ask questions and seek out internships to figure out what your calling is. There are so many different ways one can work in the digital world of fashion – it's important to identify your strengths before you dive in head first.
FF: What qualification do you look for in someone you want to hire?
I try to look for a person who has worked for companies that provide their employees with great leadership and training, whether these are high street, luxury, premium or technology brands. The retail industry is competitive, so candidates' CVs need to stand out for the right reasons – working for innovative, visionary companies is a great starting point. When meeting prospective employees I am looking for someone who is going to bring something new to the table, while complementing the existing team in place.
FF: If you weren't in the fashion industry, you would be…
Interior design. This has always been a passion of mine and I get a lot of my inspiration from travel. As a fashion buyer, I travel to Milan, Paris and London several times a year on market trips. Those cities have so much to offer in terms of architecture, art and design and these elements always inspire new ideas for decorating my home.