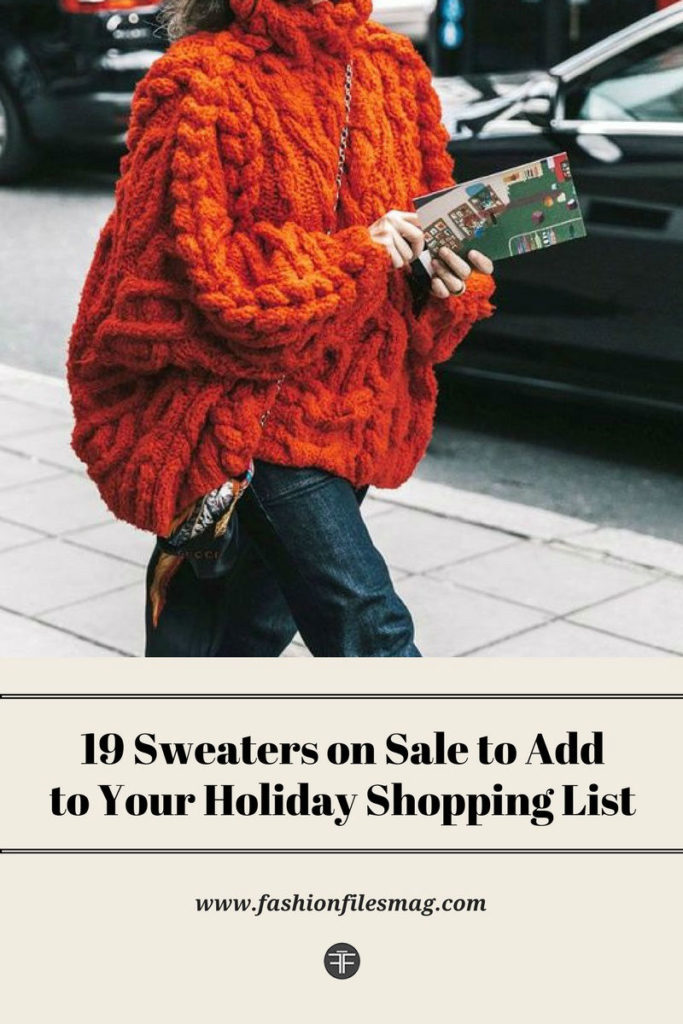 Alright guys. We continue our pursuit of the best holiday shopping deals the world has to offer, and this time we are looking for sweaters on sale for everyone on your list. Because one of the best gifts for the holidays is a good, cozy sweater, amiright?
There are so many good options right now, it's a bit overwhelming to be honest.  Nordstrom has  mark downs of up to 40% on some great knits; Mango is offering 30% off  of their sweater and cardigan selections;  THE OUTNET has so many good sweaters on sale — all designer, all up yo 75% off — our heads are spinning; and of course there's ASOS, where you'll find fun, Xmas-themed sweaters up to 70% off right now. Really guys, the struggle is real.
But, we managed to pick through all sweaters on sale from out favorite retailers and choose the 16 knits we love the most, and think you will too. And hurry to shop them because the holiday shopping season is here and things sell out very, very quickly.

And of course, don't forget to pay daily visits to our Holiday Shop, which already has our wishlist up, a chic gift guide for the hostess, and an overall strategy of how to tackle this year's holiday season.  Happy Holidays, everyone!