Imagine that blue box. Inside of it, the iconic Tiffany® Setting diamond ring. This scenario is literally on the wishlist of millions of women around the world.
But how did this revert icon of love come about?
This year, the world's most famous engagement ring is celebrating 130 years and we had the pleasure of discovering the history and magic behind it thanks to Tiffany's Chief Gemologist, Melvyn Kirtley, a 30+ year Tiffany veteran, who walked us through the reputation and heritage of the Tiffany Setting and why it still remains the most coveted ring in the world.
FashionFiles: The Tiffany Setting is one of the most recognized and popular rings un the world. Tell us about its history.
Melvyn Kirtley:  It was first designed in 1886 Charles Lewis Tiffany, our founder. At that time, and prior to that, diamond engagement settings were not very attractive. Diamonds were set very low on the finger; they were almost pushed into the band and the basel. This was all happening at the time that diamond cutting was really improving, they were perfecting diamond cutting, the round brilliant particularly. So Charles Lewis Tiffany [wanted] the diamond to be the center of attention, to be the centerpiece. So he decided to redesign the setting and he designed the Tiffany six-prong setting which was a brilliant design because it was a very simple and elegant way to set a diamond above the finger in a very secure way allowing the light to get to it but allowing everyone to see it really just float invisibly above the finger. So he designed a setting to really become almost invisible which was really the incredible brilliance of it all. It's quite remarkable.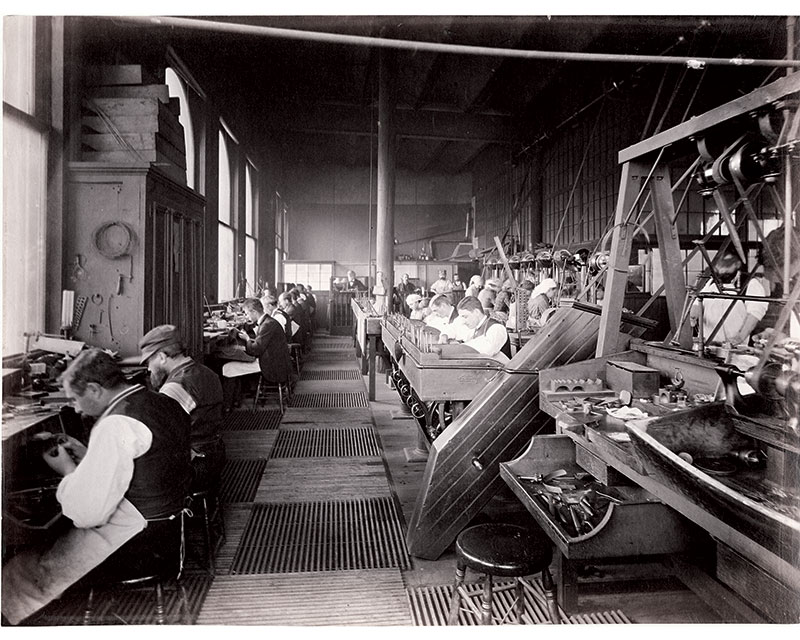 FF: Why do you think women and men gravitate toward that setting?
Because it shows the diamond off in its most simple form. When you see someone wearing a Tiffany six-prong setting, it can be from across a crowded room. You're going to see the diamond. The diamond is the thing that's taking center stage. That's going to glow, that's center lay to sparkle, it's going to have lots of fire. So it's all about the diamond and that's what makes it so special, I think, and makes it so popular.
FF: One of the most fascinating things about Tiffany is the fact that it captures customers from the age of 14 or 15, all the way to 60+ year olds. What is the secret behind the customer longevity?
Well the secret behind that is quite straightforward. At Tiffany we have a wonderful breath of product so we've always been very, very democratic and very open company. We've always had something for everyone. So what this allows is, it allows a customer to really take a wonderful journey through our product. Our customer can come to us as a teenager or receive a gift from us as a teenager some of our wonderful silver fashion jewelry, beautifully made, beautifully designed, it's from the House of Tiffany and then they can gravitate or graduate more to fine jewelry, pearls, then to engagement rings, then to our more important statement jewelry.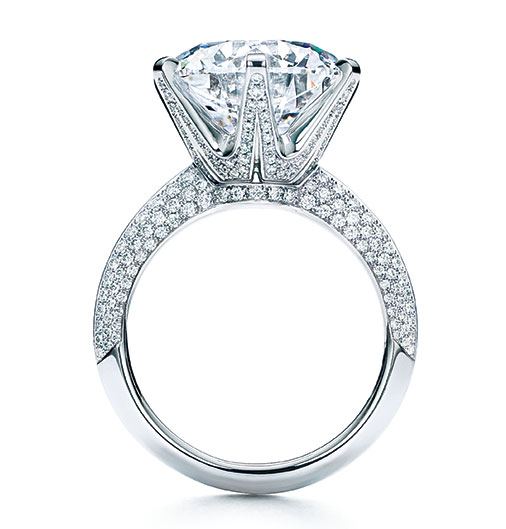 So we have everything here from very affordable pieces to pieces in the millions of dollars. That's very unique for a luxury brand and it's very unique for a jewelry company. But the special thing about Tiffany is that we pay equal attention to each of these parts of our business, they're equally as important to us. Our silver fashion jewelry is iconic to the brand. Our engagement rings are iconic, our statement jewelry, our very, very high-end jewelry.
FF: How is a setting and a design decided? Take us behind the scenes of the whole process — from finding the gem to the actual final product.
Well it's a very, very long process. As it relates to engagement rings, of course each of the settings for the six-prong setting is made by hand to fit the actual size of the diamond so you know there's more of a process there depending on the size of the round brilliant.
As it relates to design around other types of gem stones, the time of the cycle can be anything up to around two years for some of our more important pieces and that's actually finding the gemstone, working with the design department under the direction of our design director, Francesca Amfitheatrof, who will then work around the gemstone. They may have some ideas in advance of different styles or different themes that she's working with. Then, of course, renderings are done, 3D models are made, and then the fabrication starts. That can take from six months to a year for some pieces. So you're talking in some of our important statement pieces, you know, at least a two-year cycle.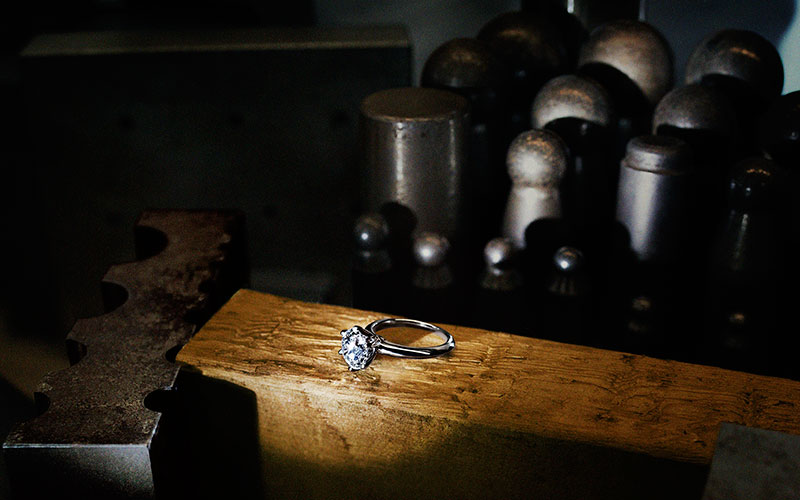 : Where do your diamonds come from?
They come from varying parts of the world. We polish our own round brilliance and they're sourced from many parts of the world, Australia, Russia, Africa.
FF: Let's focus a little bit on you and your work here with Tiffany. What does this company mean to you?
Well for me, it's really being my life's work and for me it's the reason I'm so in love with Tiffany is because Tiffany to me offers me as a gemologist, the best of the best of the best. In my field, there's nowhere better to be than Tiffany, because I'm seeing and I'm looking for the finest of the very, very best of kind; best of class. And that's very special.  I've been with the company for over 30 years and I've always loved Tiffany's because of its — as I mentioned before — the democratic elements of this brand and how we're really open to everyone. That, and how important it is to us in the quality aspects and all of those aspects that we won't compromise on. I hold that very dear to my heart so it's really a part of my life, has been, is.
FF: Why did you decide to become a gemologist?
Really because of working at Tiffany. I first started in the early 80s in sales and at that point I was sort of exposed to the gemstones and something just resonated and clicked there and I wanted to learn more. I wanted to know more. So then I studied to become a gemologist at the GIA while still working at Tiffany. From there, I became more involved in the gemstones and my passion grew and grew. I liked to really deep dive into things. Once I'm into something, I really want to know as much as possible. Tiffany really allowed me that enormous sort of depth to be able to play in and to be able to work in and that's what really got me hooked to it and my career really developed from there on really.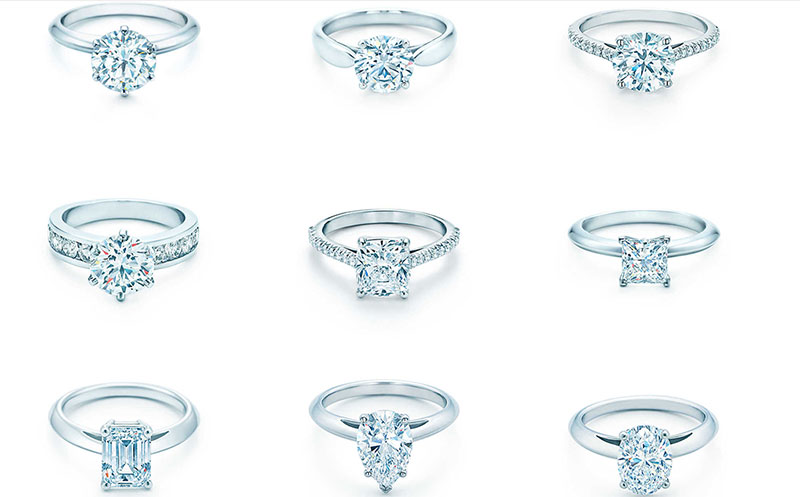 FF: That's very cool. Do you have any favorite gems?
Well, of course I love diamonds. I love colored diamonds. I love blue gemstones so you know there are some beautiful, very unusual blue gemstones. There are some different types of tourmalines that are very spectacular. There's a cuprite albrite tourmaline, which is a beautiful vibrant sort of Tiffany blue. We've had wonderful greenish-blue diamonds that are very, very special so you know I've got many, many favorites. Blue tones are some of my favorites.
FF: Can you talk a little about trends in jewelry in general and in gems? Are there any trends and if so, what are they?
I think the trends are to have more unusual colors in their jewelry wardrobe and I think customers are much more willing now to expand their collection of different color gemstones. Of course, diamonds will always remain the corner stone of a jewelry collection and I think customers are much more willing now to experiment or be open to different colors and I think that's a trend that we've seen in recent years. I think as we offer more unusual, special, and very rare gemstones, I think customers are collecting and building their collections with more unusual colors.
Special thanks to Tiffany & Co on Michigan Avenue in Chicago, and Skoog Productions, for hosting Breakfast at Tiffany's and accommodating this interview.