According to the calendar — and the couples in a perpetual "honeymoon phase" who are posting mushy Facebook status' to their significant other — Valentine's Day is right around the corner.  This year, ditch the rosé bottles, chocolate-covered strawberries and the Netflix rom-com's starring Ryan Gosling (though we can all admit to getting teary-eyed at The Notebook), and gather your girl-squad to conquer the holiday at Chicago's chicest events. Below are six of our favorite ways to spend Galentine's Day in Chicago.
GET LOVE DOSE'D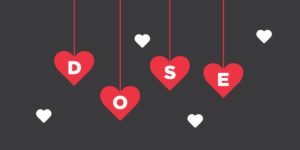 Chicago's favorite market returns February 12 for a dose of love. LOVE Dose gathers Chi city's best chefs, designers, artists, makers and bakers all under one roof to celebrate all things Valentine and Galentine. It's THE perfect outing for you and your girlfriends to spend time eating, lounging, laughing and shopping. It's one of our favorite Galentine's Day events in Chicago.
Learn how to get Dose'd here.
TOO IS BETTER THAN ONE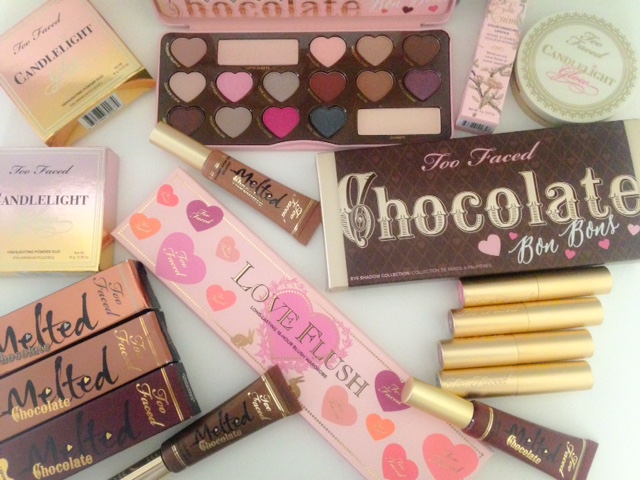 In an intimate relationship with chocolate?  I think we all are.  Instead of diving into a bag of raspberry-filled truffles, let your face embrace the sweetness. On February 11, grab your BFF and head to Sephora (605 N. Michigan) and treat yourselves to an indulgent makeover from Too Faced — think their signature Chocolate Soleil Bronzer and Melted Chocolate liquid lipsticks.  PS: You'll still be able to get your (edible) chocolate fix — treats will be provided.
Get the delicious deets here.
A LOVE A-FAIR
Are you guilty of scrolling through Instagram and lusting after the wardrobes of stylish bloggers (I know we are!)?   Rather than wishing that their street style-approved pieces would magically appear in your closet, take a trip to Rockit Bar & Grill (22 W. Hubbard) February 11 for LeFair's Valentine's Day-themed shopping experience.  Get styled by Chicago's most fashionable influencers — like host and blogging-babe Ariel Pêche — while browsing local brands at this pop-up shop-inspired event.
Find out how to shop 'till you drop here.
SOULMATES
After a weekend of chowing down on heart-shaped pizzas and pink French macarons, grab your bestie and get your sweat on with SoulCycle (111 W. Wacker).  Inspired by the stylish cycling venue's "Shorter Month, Bigger Goals" calendar, February 14 is declared "Ride with your Soulmate" day.  What better way to stop thinking about your long-lost love than by burning a few hundred calories to the bass-filled beats of Drake?
Sweat with your soulmate here.
TRUE LUV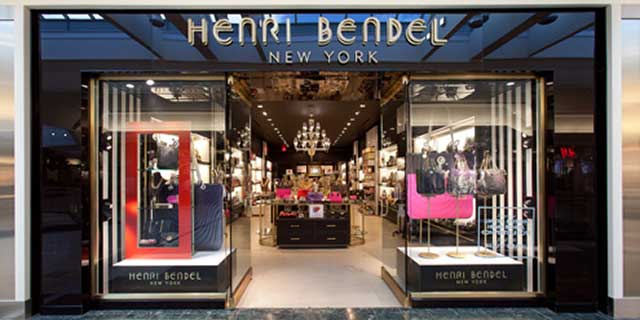 There's no better way to endure solicited love advice than by sipping on cocktails and shopping for jewelry with your gal-pal.  Head over to Henri Bendel (845 N. Michigan) February 24 for three hours filled with drinks, treats and relationship advice from Chicago-based LUV TALK Inc.  Plus, all accessories are 25 percent off – I'll cheers to that!
Make a point to treat yourself here.
A SPRINKLE OF ROMANCE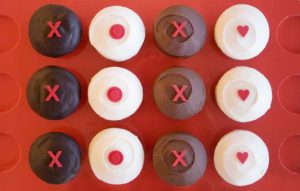 True love is a box of cupcakes.  Satisfy your sweet tooth this Valentine's Day with red velvet, chocolate marshmallow, dark chocolate and vanilla-flavored cupcakes from Sprinkles (50 E. Walton).  Sealed with a X's and O's, the sugary-filled box is the perfect centerpiece to your Galentine's Day party, and with a stomach full of frosting the boys will be out-of-sight, out-of-mind.  In a rush? Don't fret — check out Sprinkles' exclusive ATM for cupcakes in under a minute (what can I say, Chicago really does have it all!).
Don't feel guilty, indulge here.
Whether a chocolatey makeover or a sweaty cycling-sesh, the city has much to offer this Valentine's Day.  So grab your girls and make the most out of the holiday — you can bet we'll be lined up outside of the cupcake ATM! And don't forget to come check out our Galentine's Day Guide with gift ideas for all the beautiful tropical fish in your lives 🙂