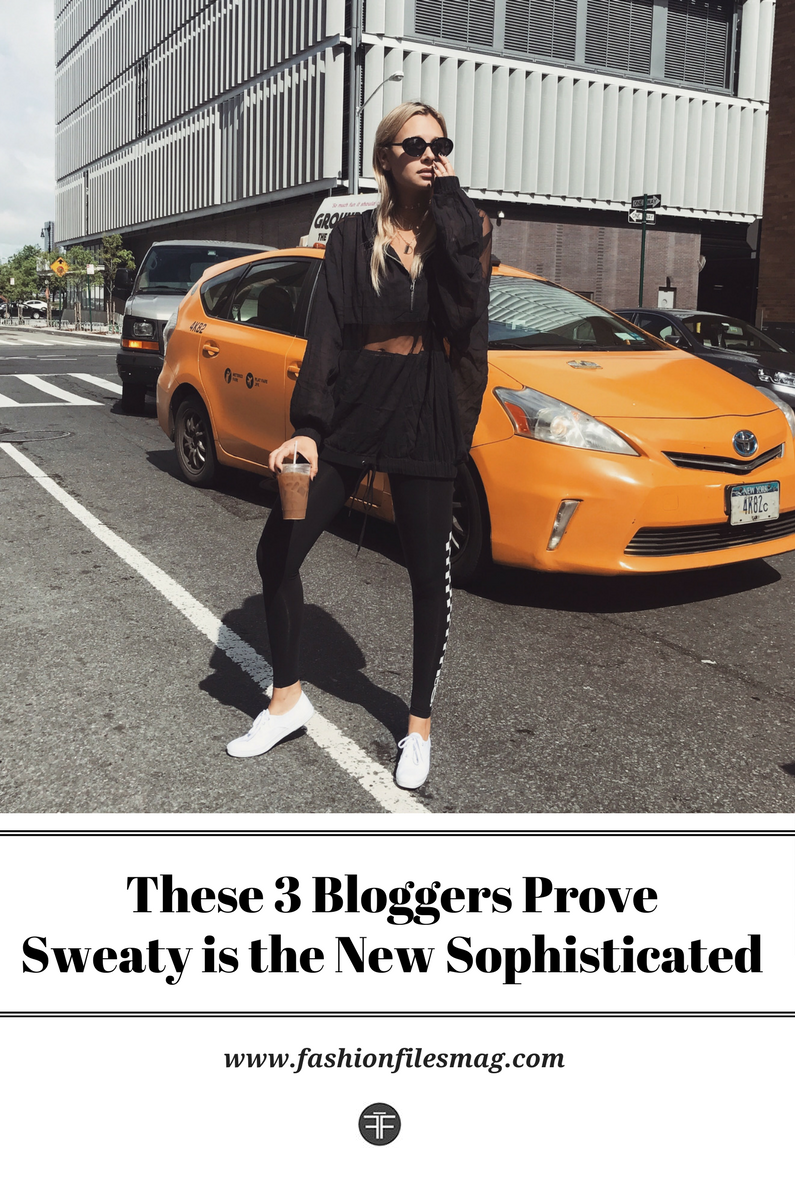 Being active and staying fit is great. But if you're anything like the modern-day #girlboss, you know that a busy schedule means running from one place to another. Chances are after your spin, yoga, or barre class you're drenched in sweat. While you silently give a nod of approval to your kick-butt workout, you're having a hard time embracing your perspiring brow and tomato-red face. Brunch with the girls does not mesh well with a sweaty "you," but time stops for no one, and you realize you don't have time to shower, change, and head to the restaurant.
So what do you do? You take inspiration from your favorite fellow girl-bosses, who have been rocking yoga pants, leggings, and all of the workout gear you could imagine to brunch and beyond.
Danielle Bernstein | @weworewhat
New York City "It" girl Danielle Bernstein is — in our opinion — the queen of street style of obvious reasons. Not only does she know how to combine edgy, feminine, and menswear pieces like a pro., she also knows a thing or two about sporting athleisure on a regular basis. With help from her collaboration with chic sportswear brand, Bandier, Bernstein's designs take "sweaty" to the next level. Her urban-printed array of leggings and sports bras are the perfect pieces to take you from a killer booty day at the gym, to a smoothie run shortly after.
Shop our favorites concrete jungle-influenced pieces

If anyone was the first person to hit their nearest juice bar for an acai bowl post SoulCycle class, it was definitley Lauren Elizabeth. This social media sensation is shamelessly famous for posting pics on her Instagram feed of her looking au naturel in her post-workout attire. But unlike other bloggers who choose sneakers as their go-to footwear after their fitness class, Elizabeth accessorizes with funky, yet fashion-forward kicks. From printed slip-ons to furry slides, the options are endless. A unique pair of shoes are the perfect way to amp up a simple leggings and tee ensemble.
Shop our favorite shoes to take your workout look up a notch

As a stylist-turned-YouTuber with hundreds-of-thousands of subscribers, Ashley Brooke has major creds when it comes to fashion. Which is why we trust and draw inspiration from her layered athletic looks. But even more-so than her #ootd's, we are obsessed with her effortless hair-do's that are perfect from taking your sweaty self from spin class to lunch with your significant other. Instead of frizzy locks, Brooke slicks her hair back in both high and low pony's with a combination of wavy and straight tresses.
Shop our favorite products for achieving the perfect pony